One of our customers has tested OBDSTAR X300 DP /Key Master DP tablet on a Mitsubishi Lancer EX when all keys have lost successfully.
OBDSTAR X300 DP Standard  Version Features:
Read and clear fault codes;
Clear key memory;
Program keys, proximity keys, smart key, flip keys;
Program after-market and OEM keys;
Display live data;
Component actuation;
Read keys from immobilizer memory
New ECU programming;
New mechanical key number programming;
Vehicle identification key programming;
Reset ECU& Reset immobilizer;
New remote controller programming;
Immo PINCODE reader;
Mileage adjustment via OBD;
With full and strong database for the most important vehicle makes;
VCI diagnose
One key upgrade via wifi
Remote assistance
Built-in repair video
Report center
EEPROM chip read and immobilizer initialization;
EEPROM/PIC adapter
OBDII
Diagnosis
Easy steps:
Select Immobilizer->Mitsubishi->Mitsubishi V30.36->Select region Asia->Lancer EX->Without smart (non-smart key)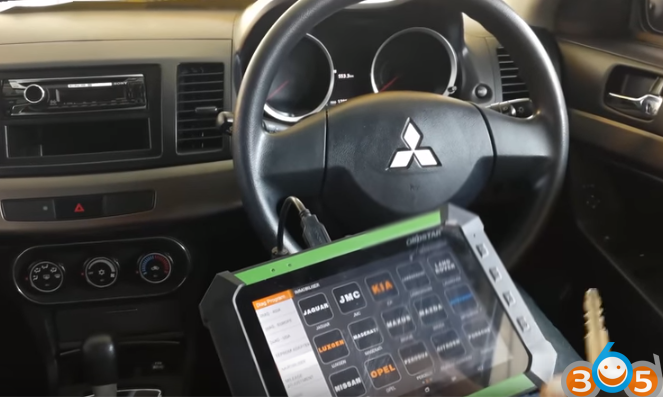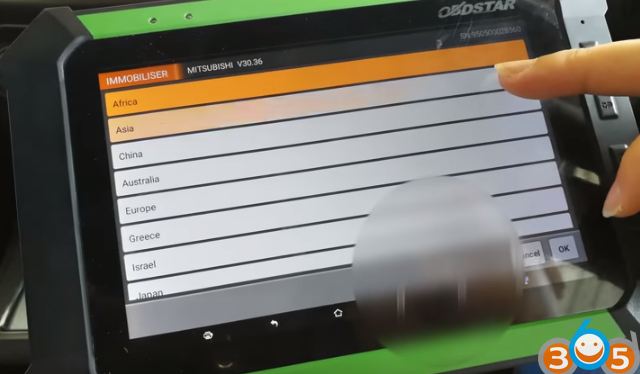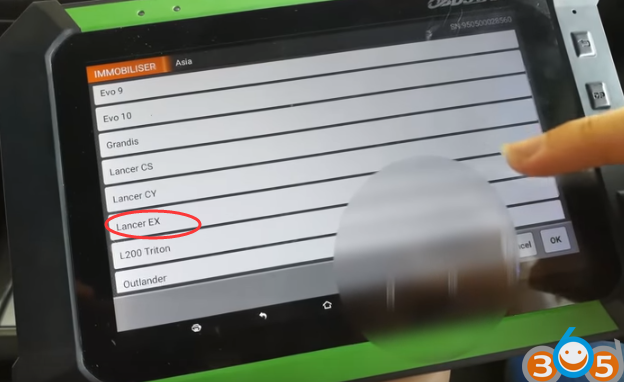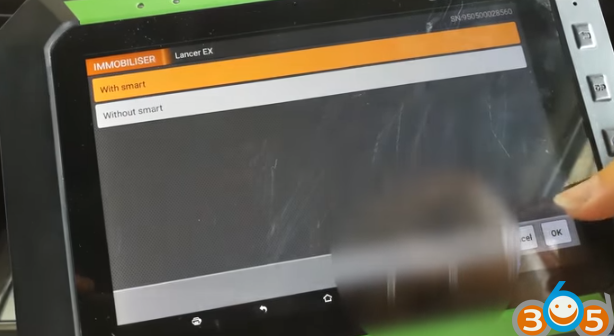 Turn ignition to on position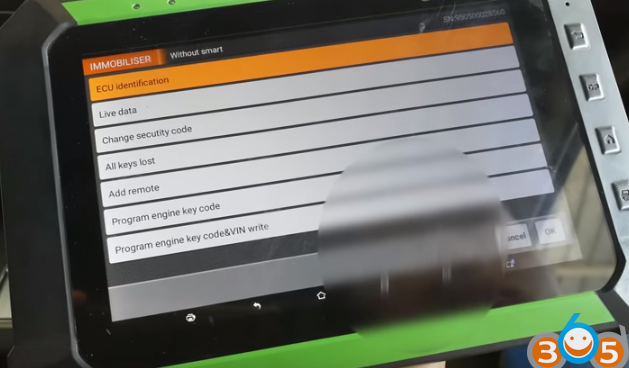 select All keys lost
OBDSTAR Auto Key Programmer Master DP will require to enter security code to access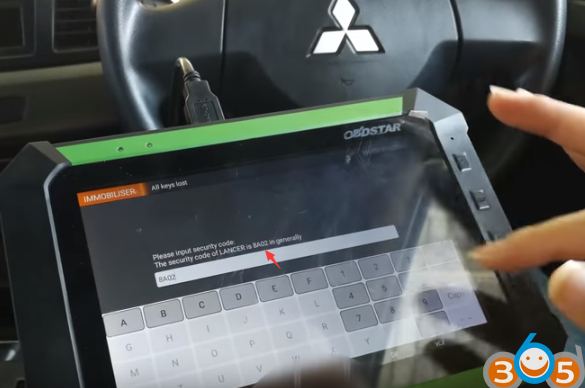 The security code of LANCER is SA02 usually
Turn ignition off

Program success, whether to program next key?
Press ENTER to continue
Follow system prompts
Program success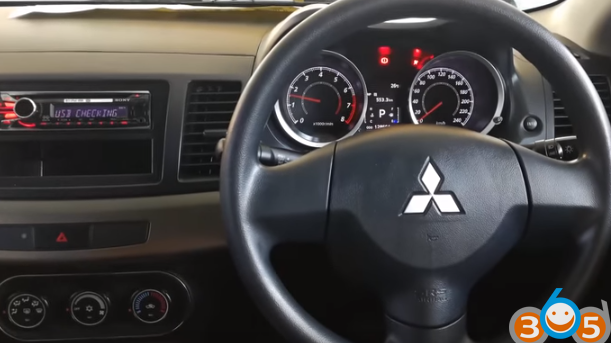 Test the new key. Working.